Press Kit
Want to write about Terranova for your site or livestream yourself playing the game? We'd be thrilled. Feel free to use any of the info or images on this page for your articles or streams.
Download full press kit (.zip)
Platforms: PC and Mac
Developer: Team Chatt (@its_illuminesce + @sinceretopology)
Release Date: April 29, 2022
Website: http://www.playterranova.com
Discord: https://discord.gg/NUg8ny8Qv2
Inquiries: playterranova@pm.me
Twitter: @playterranova
Have you ever longed for the days of Web 1.0 when you made faraway friends through forums, talked endlessly online, and spent hours tweaking your website to perfection?
Terranova is a nostalgic interactive fiction game set in the early 2000's following four fangirls and their roleplay community on LimeJournal. Follow the lives of Ephemeralsmile, Cherrygoround and Sendaria as you chat them, befriend them, and discover yourself through a rich world of storytelling, love and friendship.
Features
A nostalgic interface that transports you to a time before Twitter
A full ten hours of story, complete with romance, drama and plot twists galore
A LimeJournal for you to blog about your life
Fully functional IM to chat your friends and Solitaire to waste time while you chat your friends
Your choices matter; three unique endings based on your choices
Roleplay. Lots and lots of roleplay.
...and more!
Logos and Assets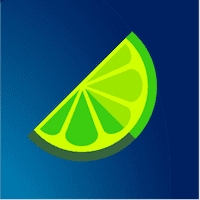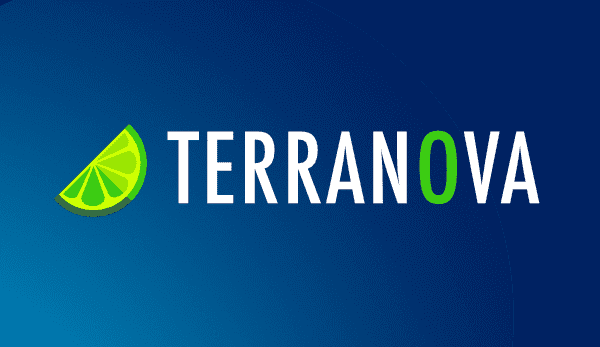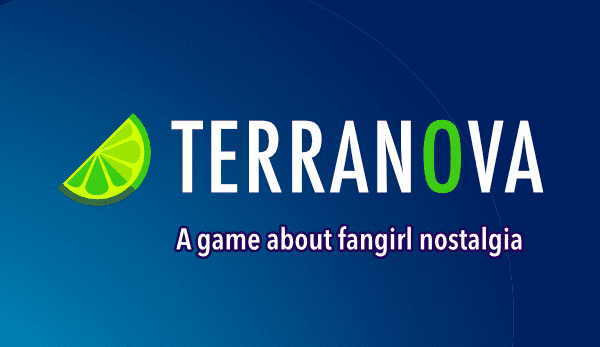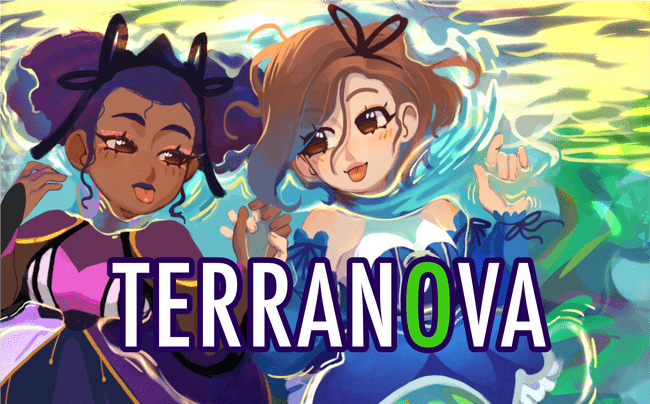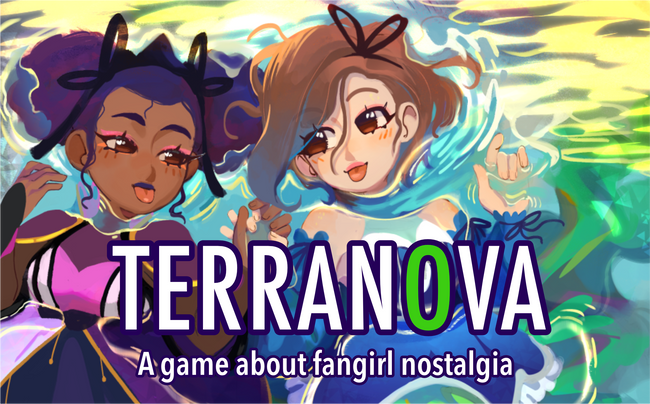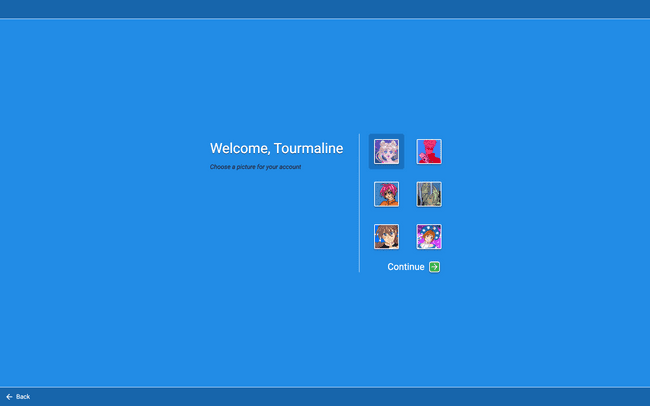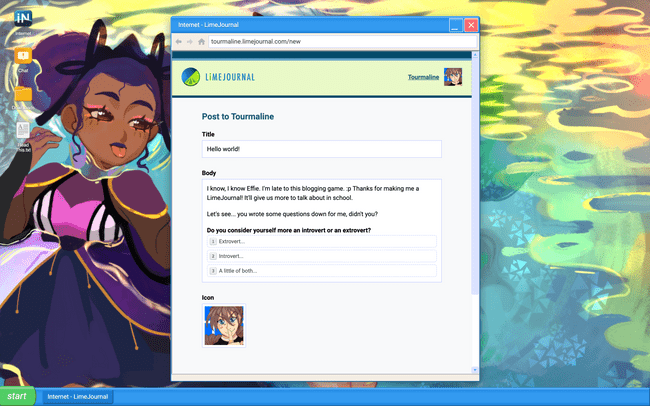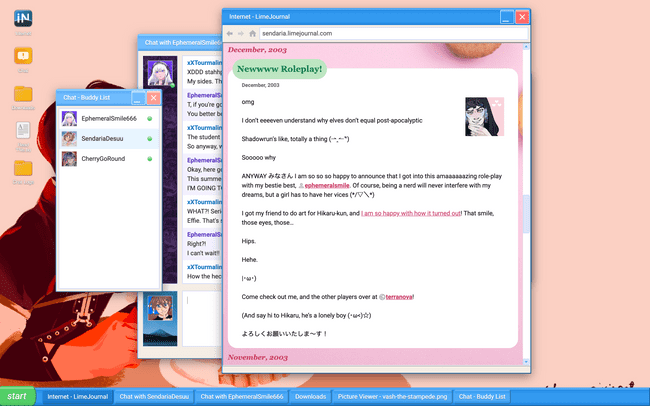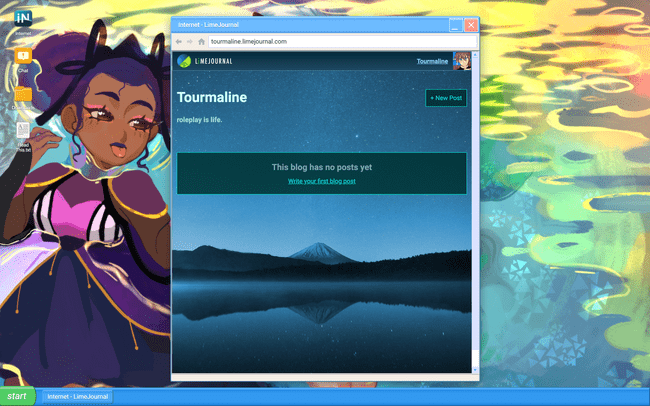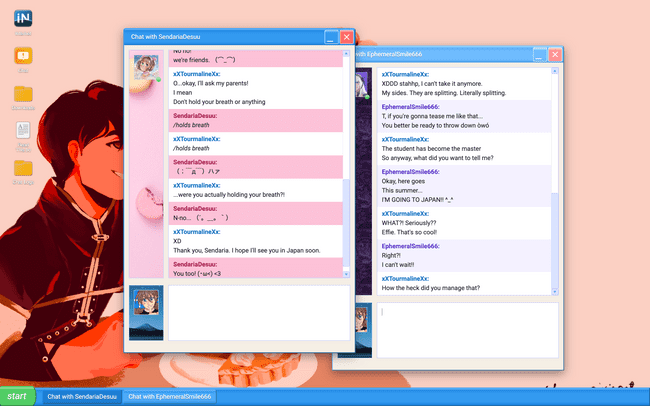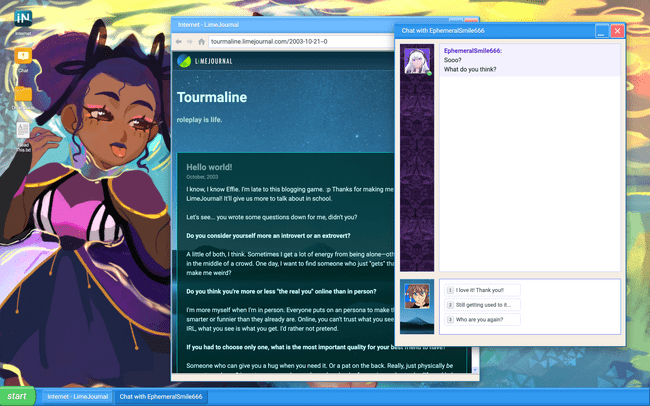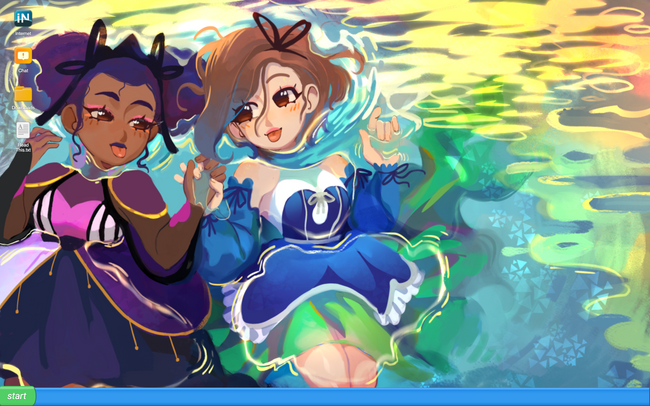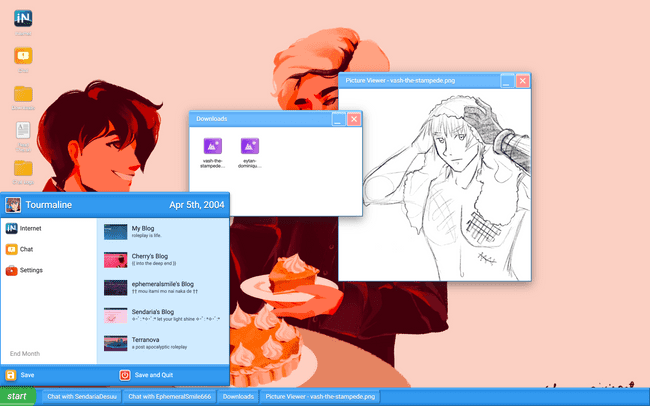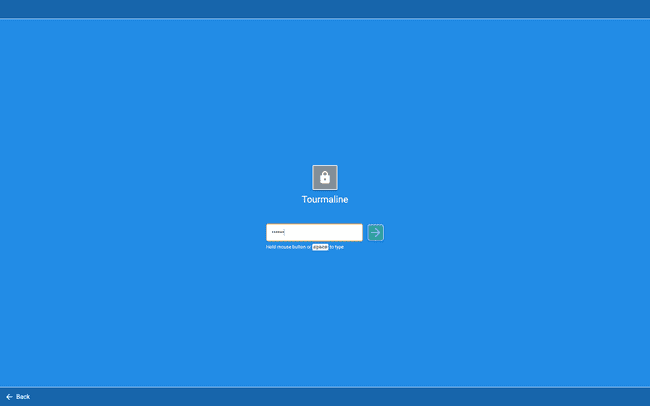 ---
Watch the Trailer on YouTube