Characters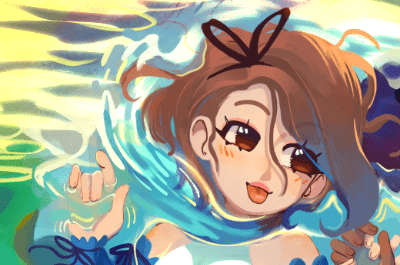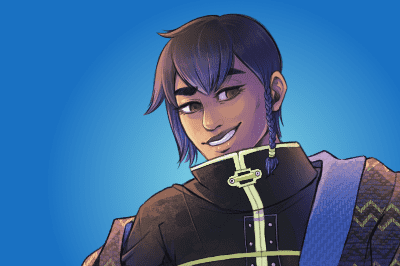 Tourmaline (that's you!), is a young fangirl who starts an online roleplay community called Terranova. Though she keeps an upbeat demeanor, she suffered from bullying in her school due to her unusual interest in Japanese culture and anime. She is longtime friends with EphemeralSmile, who introduced her to LimeJournal. The two girls grew apart in middle school, but have the opportunity to reconnect now that EphemeralSmile transferred to the same high school.
Tourmaline writes as Eytan, an assassin from Nova City. Though he dreams of a peaceful life, Eytan's sizable debts lead him into his current dangerous but lucrative line of work.
---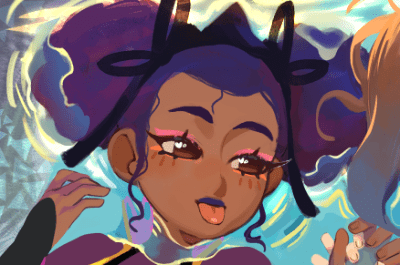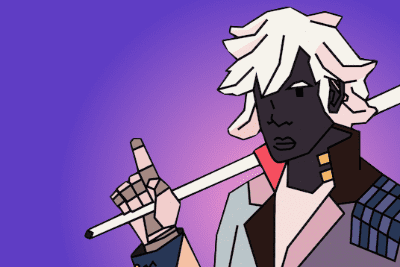 EphemeralSmile (nickname: Effie) is quiet and thoughtful. She is obsessed with cosplay and gothic lolita fashion—she draws it, buys it, and sews it in her spare time. She is IRL friends with Tourmaline, and online friends with Sendaria. She and Tourmaline geek out over anime and writing. She and Sendaria swap fashion and photography advice. She dreams of one day visiting her friend Sendaria in Japan.
Effie writes as Isaiah, a cyborg living in Nova City. Streetwise and stalwart, Isaiah prefers to solve problems through wit and diplomacy rather than fighting. He loves cybernetic technology and upgrading himself to be the best version of himself.
---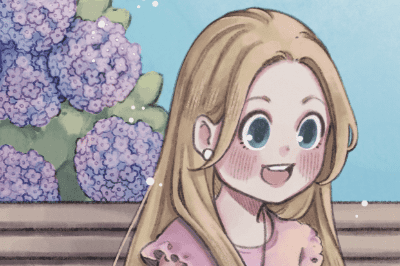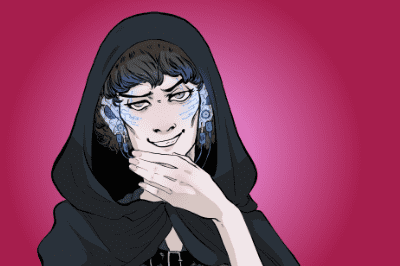 Sendaria lives in Tokyo as an exchange student through her private school. Talkative, hyper-energetic and optimistic, she is looking to find work as a model with a fashion brand to eventually quit school and work in Japan. She loves shojo manga, BL, and fantasy novels like Tolkien. Despite her nerdy tendencies, she commonly gets misjudged by others even in the anime community because she looks like a "girly girl". She and EphemeralSmile hang out a lot online—they share a love for fashion and dream of some day opening a store together in Japan.
Sendaria writes as Hikaru, an elf from Silverspring. Hikaru is out on an adventure to become the world's strongest warrior. He is fearsome with a bow and arrow, but awkward in conversation and embarrassingly naive of human customs.
---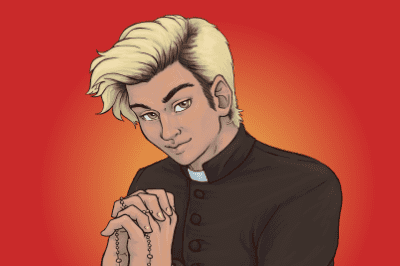 CherryGoRound (nickname: Cherry) just transferred from New York to a Catholic school in middle of nowhere, Pennsylvania. Savvy, sarcastic and self-deprecating, she spends a lot of time online to stay in touch with friends from her old school. She is interested in shonen anime, and as her interest in it grew, she started writing fanfiction and drawing fanart. Cherry still lives at home, but is eagerly waiting until she can move out from underneath her mother's thumb. She wants to be free to figure herself out on her own.
Cherry writes as Dominique, a priest in a religious group known as the Order of the Hand. Though he is kind and sincere, and can be disarmingly direct. He has a clear sense of morality and a strong will to make things right when they are wrong.